BVHS Civics and Leadership classes braved the snow to do some work for Chamber of Commerce! #bvschoolsthepeak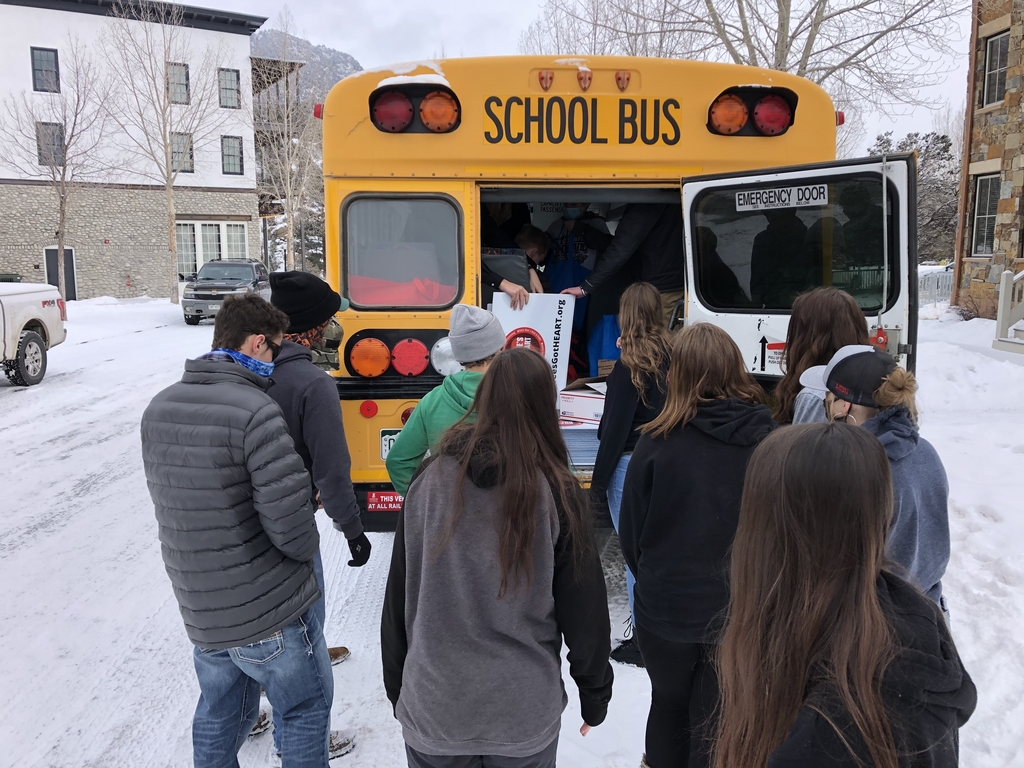 Our school board makes a powerful difference in our community and for our children. Thank you! #schoolboardmonth #bvschoolsthepeak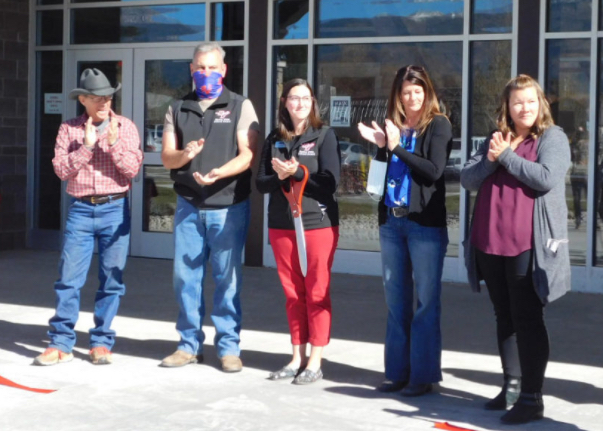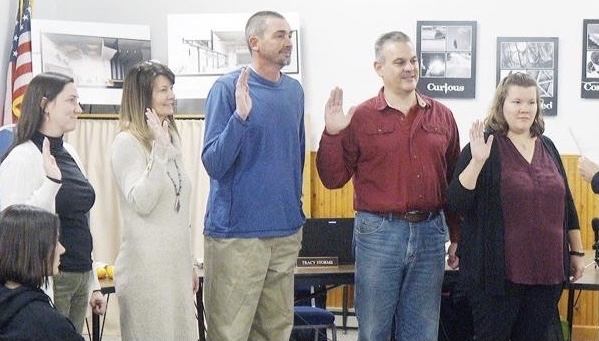 Watch BVHS Athletics on You Tube: 1. Go to
www.youtube.com
2. Search for BVHS Athletics 3. Select Subscribe 4. On game days, you will go to the BVHS Athletics channel and select the stream titled with the corresponding game (ex: 1/26/2021 BV JV Boys vs. Gunnison) 5. If you are unable to watch the game live, don't worry you are able to view it anytime at a later date

Thank you school board members for serving our children and for representing the entire community! #schoolboardmonth #bvschoolsthepeak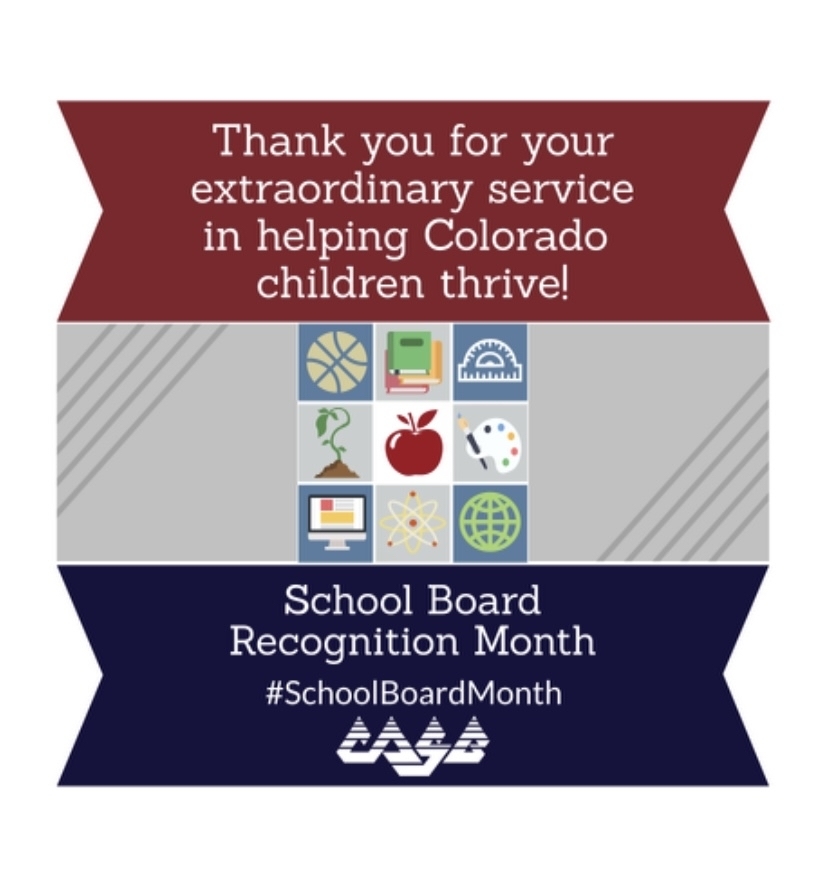 See attached for tentative sport seasons for both MS and HS.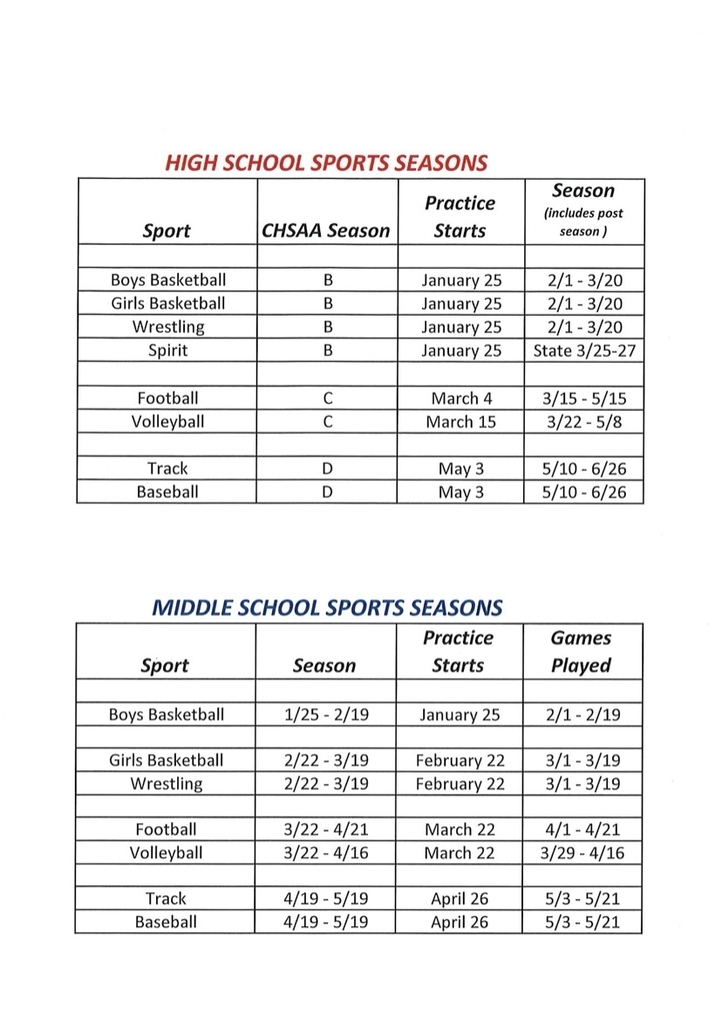 Buena Vista Middle School Athletics Job Description Job Title: Middle School Boys Basketball Coach Supervisor: Head Varsity Basketball Coach and Athletics Director Job Summary Position is responsible for leading a grade level middle school basketball team. The coach leads and assists with conducting practices, motivating students, instructing student athletes in game strategies and fundamentals, and coaching games. Essential Duties 1. Instructing students in the rules, regulations, equipment, and fundamentals of the sport. 2. Organizes and leads specific individual and small group practice activities/exercises, or strategies as recommended by the head coach. 3. Assesses student's skills, monitors students during competition and practice, and keeps the head coach informed of the athletic performance of students. 4. Is responsible with supervising athletes during practices and competition. 5. Follows established procedures set by Athletic Trainer, in the event of an injury. 6. Models good sportsmanship behavior and maintains appropriate conduct towards students, officials, administrators and spectators. 7. Helps distribute and check back in all equipment, supplies and uniforms issued to the students. 8. Models nondiscriminatory practices in all activities. Other Requirements 1. Attend school districts required annual coaches meeting and fulfill all necessary requirements including concussion training and First Aid/CPR/AED certification. Job Specifications To perform this job successfully, an individual must be able to perform each essential duty satisfactorily. The requirement listed below are representative of the knowledge, skill and/or ability required. Reasonable accommodation may be made to enable individuals with disabilities, who are otherwise qualified, to perform the essential functions. Minimum Qualifications (Knowledge, Skills and/or Abilities Required) Some experience as an assistant or head basketball coach at the middle school or high school level. Must possess effective coaching techniques and skills. Must possess some knowledge of the rules, regulations, strategies, and techniques of the sport. Must possess the ability to establish and maintain effective working relationships with school administrators, parents and students. Working Conditions & Physical Requirements Must have the ability to sit and stand for extended periods of time; exhibit manual dexterity, see and read printed material; hear and understand speech at normal levels, outdoors and on the phone; speak in audible tones so that others may understand clearly; physical agility to lift up to 25 pounds to shoulder height and 50 pounds to waist height; and to bend, to stoop, to sit on the floor, to climb stairs, to walk and to reach overhead. Work Environment The work environment characteristics described here are representative of those an employee encounters while performing the essential functions of this job. Reasonable accommodations may be made to enable individuals with disabilities to perform the essential functions. Duties are normally performed in a school environment or outdoors. Contact Troy Baker at
troyb@bvschools.org
or 719-395-7103 for more information, or an application.

Free meals for all students through the end of the school year!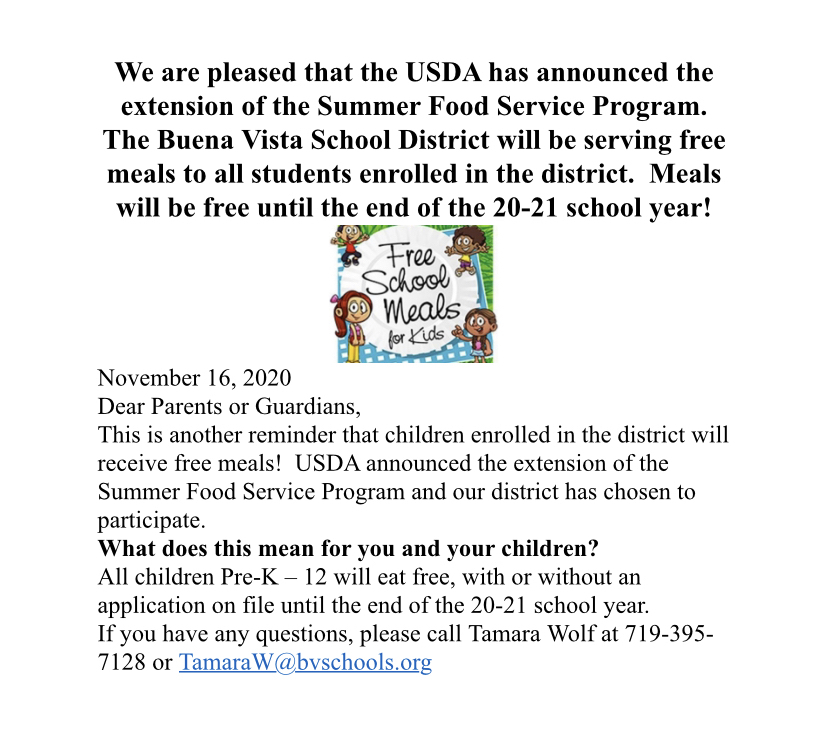 Experience in English Language Arts? Curious about CCHS, our alternative high school? Interested in learning more about an immediate employment opportunity with CCHS? Please contact Jenny Swango at 719-395-7001 in the district office for more information.


Be a part of Buena Vista history. Drop off time capsule items by Monday, November 9th.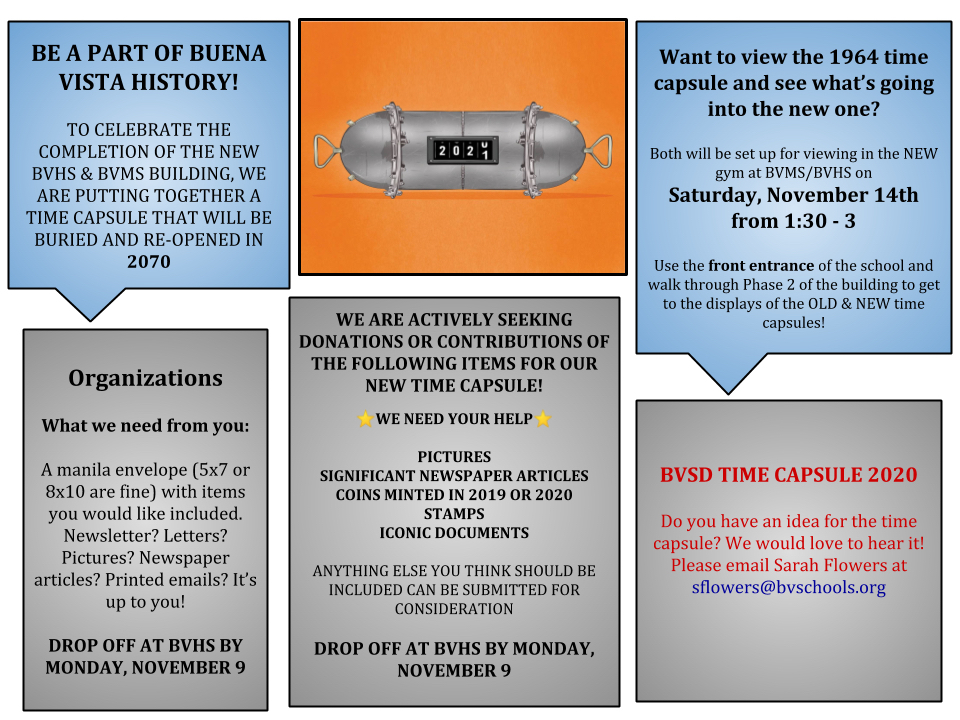 The Buena Vista School District is looking for substitute custodians for all schools for both day and evening coverage. Interested candidates should apply online by going to:
www.bvschools
> menu > employment Or call 719-395-7002 The Buena Vista School District is an Equal Opportunity Employer



How it began, and how it ended. Students will have their first day in the completed building tomorrow, November 2 with a ribbon cutting at 11:00 am. #bvschoolsthepeak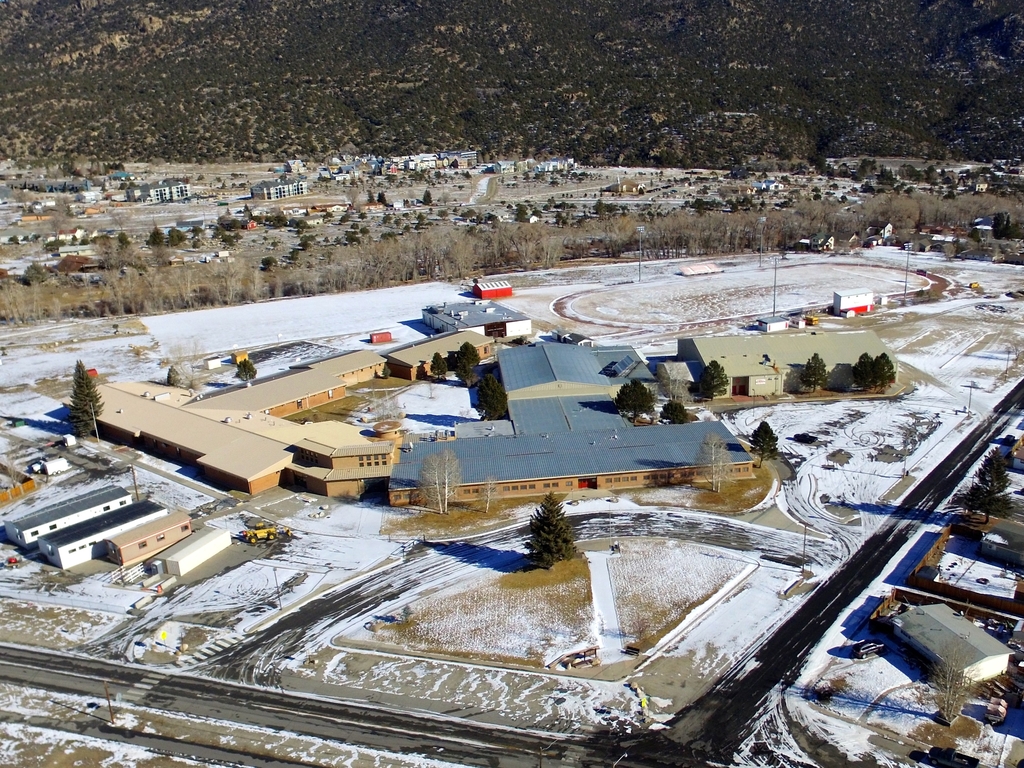 Thank you to the BV community and the Colorado BEST Grant for our beautiful building! #bvschoolsthepeak