A CCHS student demonstrated thriving in the moment when he presented to his culinary class earlier this fall. The student hunted the duck the previous weekend and gave a demonstration to his peers on how to clean and filet the game to help bring farm to table concepts to life. #curious #studentpresentation #culinaryclass #reallifelearning #chaffeecountyhighschool #bvproud #bvschoolsthepeak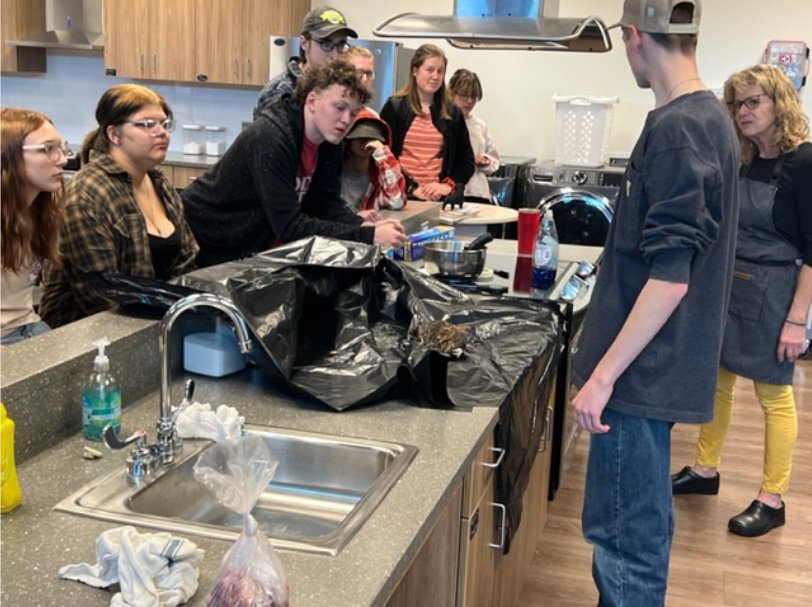 What's bringing you festive cheer this week? Before break, Tammie Culp raised the standard of festivity at the admin team holiday lunch with this amazing veggie spread! 🎅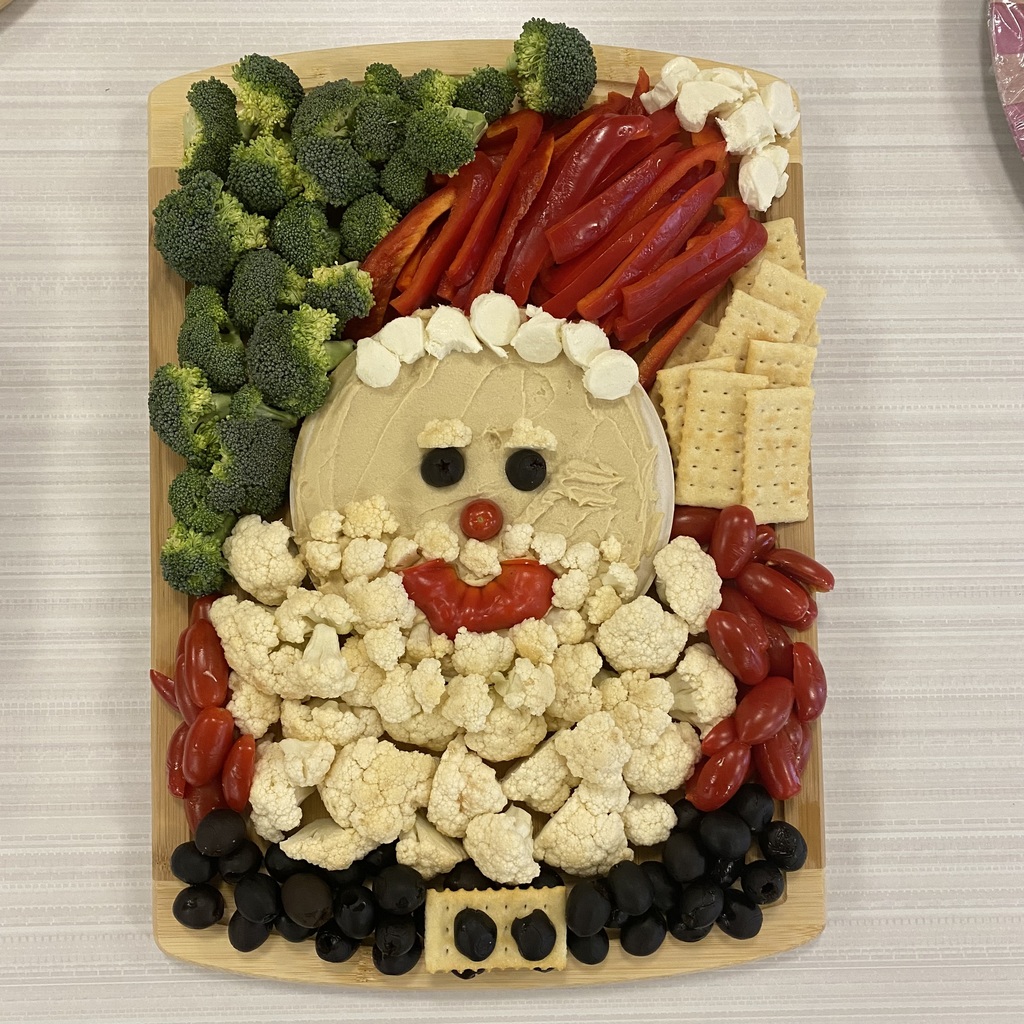 CCHS students had to explore, ask questions, and wonder together to be successful with this Advisory escape room challenge. Fortunately, everyone made it out alive! #advisory #curious #BV7Cs #chaffeecountyhighschool #alternativehighschool #bvproud #bvschoolsthepeak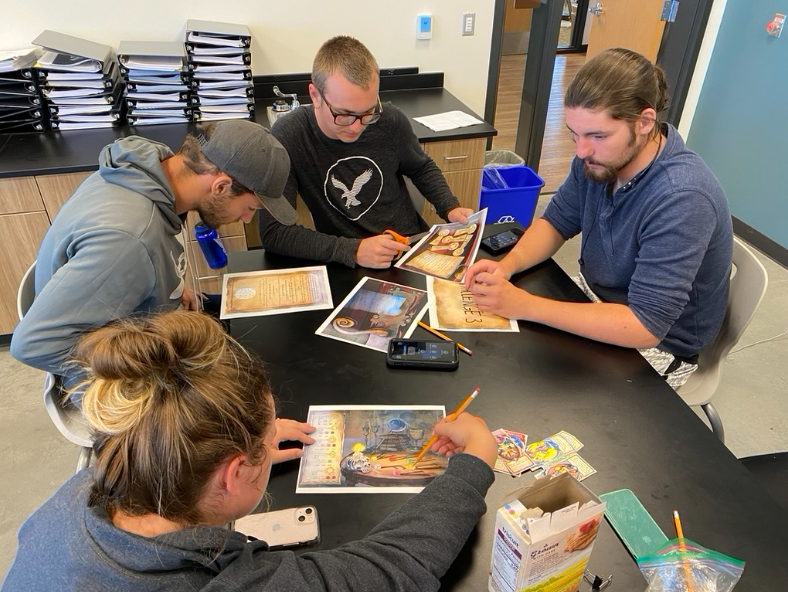 Students in Mrs. Jacobson's 7th grade Science class put their curiosity to the test by studying the meaning of root words. Many of the students said they enjoyed the activity as they learned about why words meant what they did. One student shared, "I never thought about it before… make me wonder why other words mean what they mean." #curious #BV7Cs #buenavistamiddleschool #scienceclass #bvproud #bvschoolsthepeak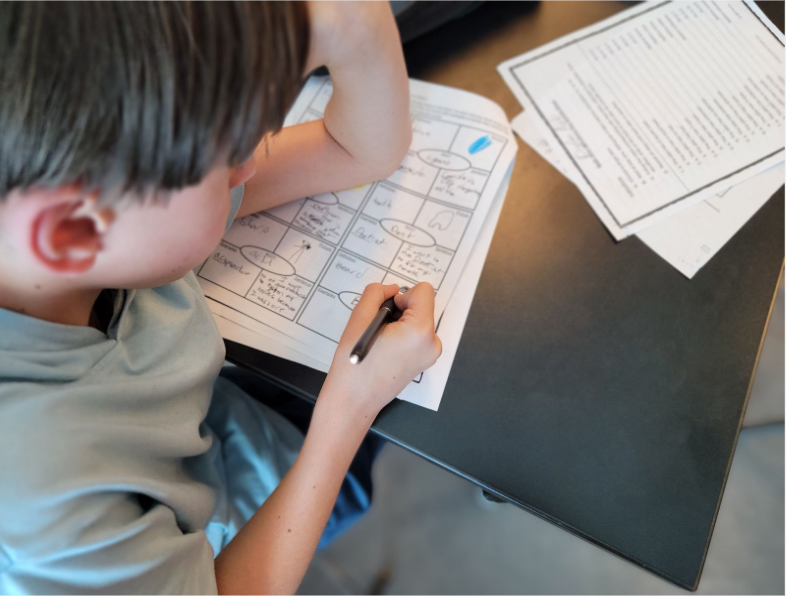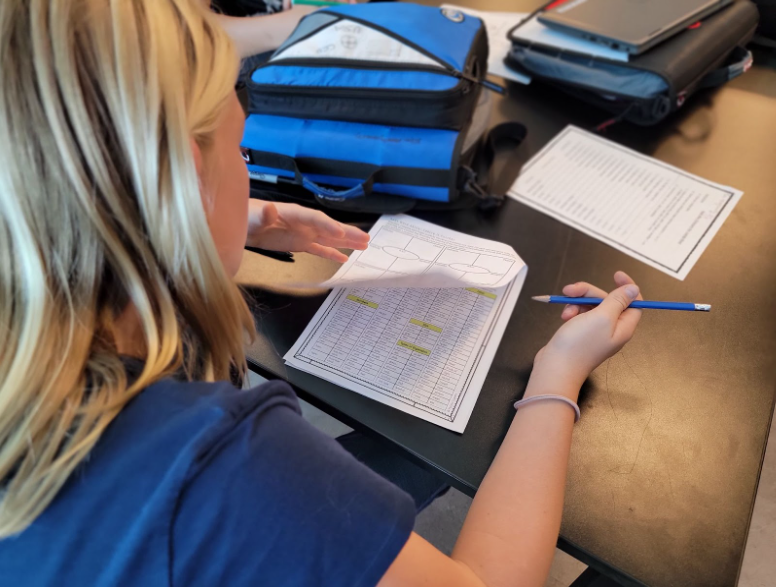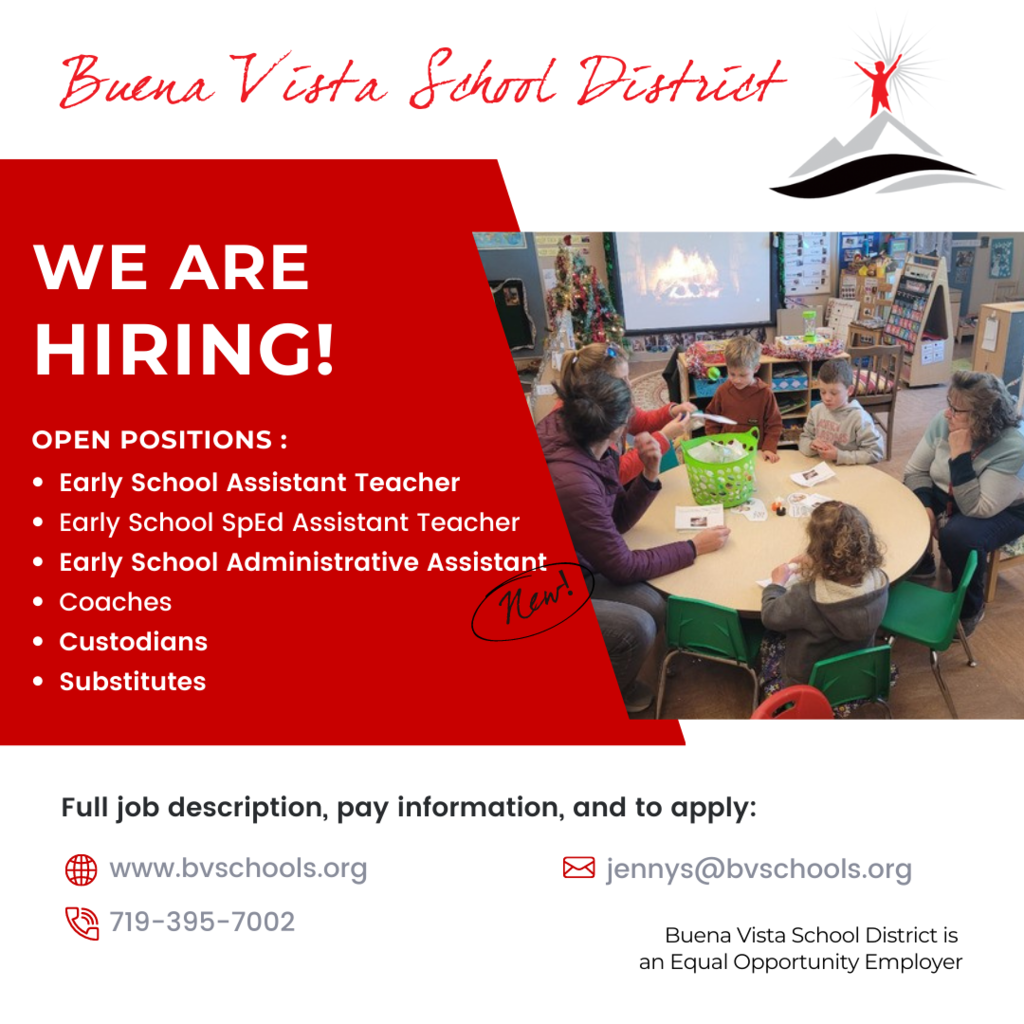 The 1st Annual Day of Reading took place on Monday, December 12. Students spent the day with their Families participating in a variety of activities all centered around reading. A huge thank you to all of our volunteers who made this day possible!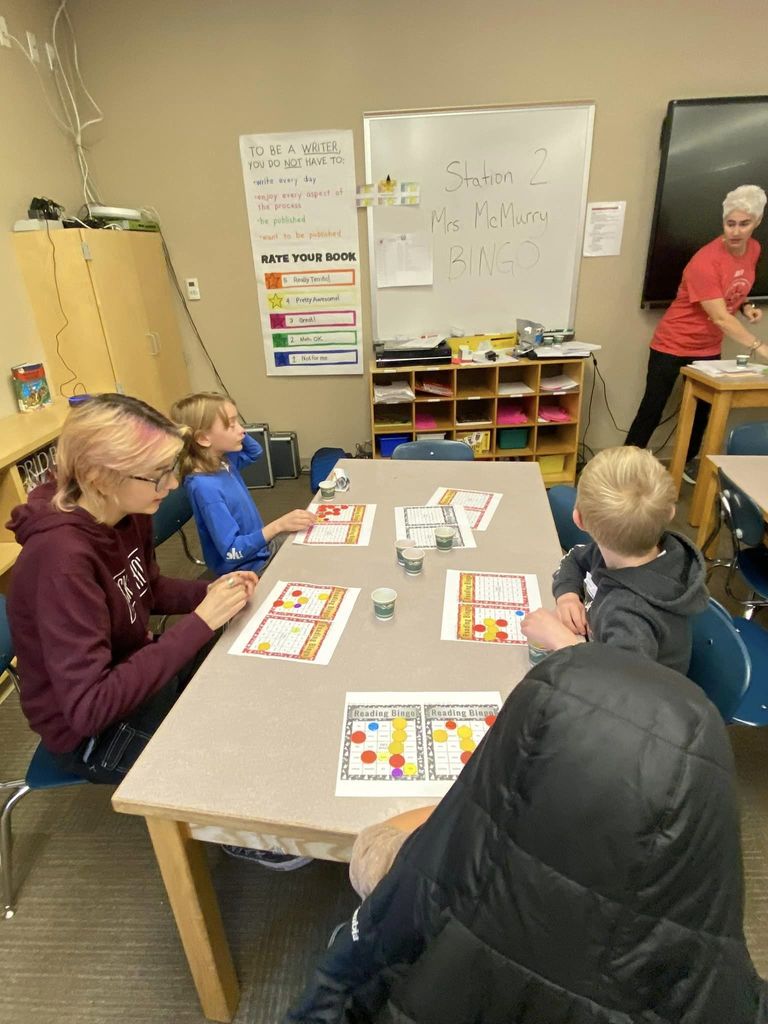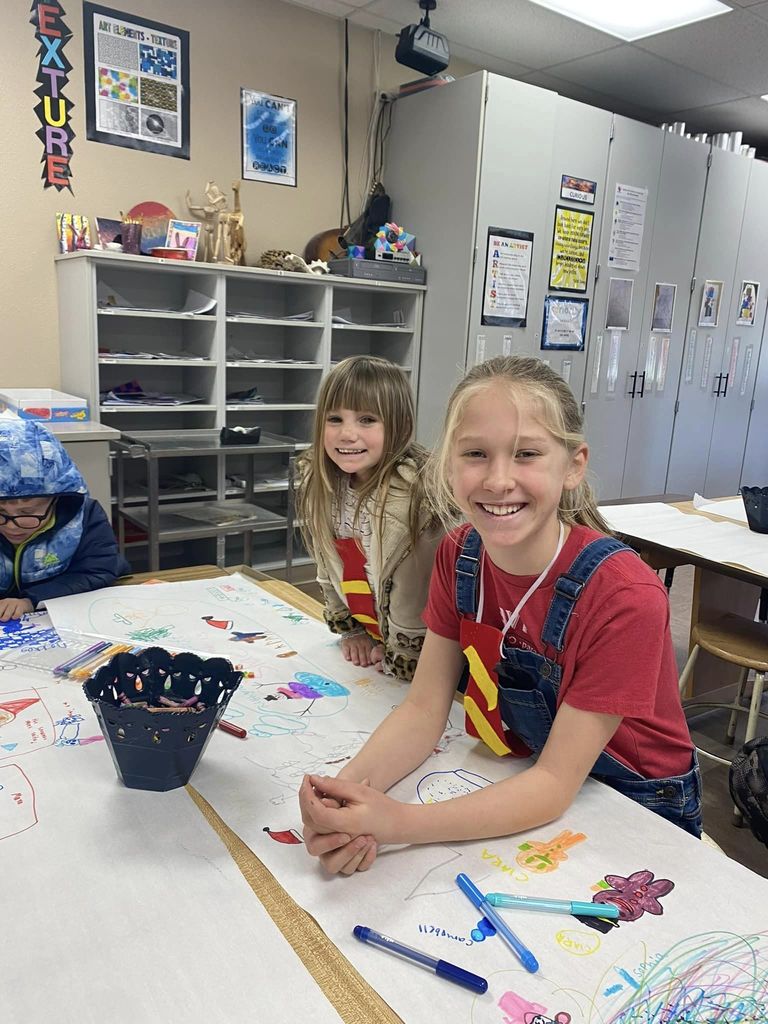 A few evenings ago, families were invited to The Grove to participate in different sensory activities with their children. The event included take-home activities, along with information on how the experience promotes math skills, thinking skills, and motor and language development. Why is sensory play so important for our preschoolers? Grove Director Ms. Dione explains: When infants are born, their senses are not fully developed. It is important to expose children to different sensory experiences to support the development of neural pathways in the brain. As infants and children experience the world around them, the sensory pathways in their brain develop. While children are using their senses to explore, they are also learning about math and the scientific process, as well as practicing motor and language skills. #curious #BV7Cs #optimism #playislearning #thegrovepreschool #bvproud #bvschoolsthepeak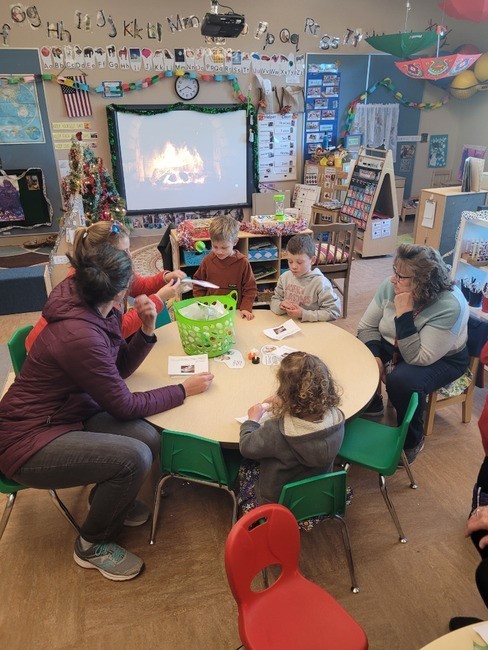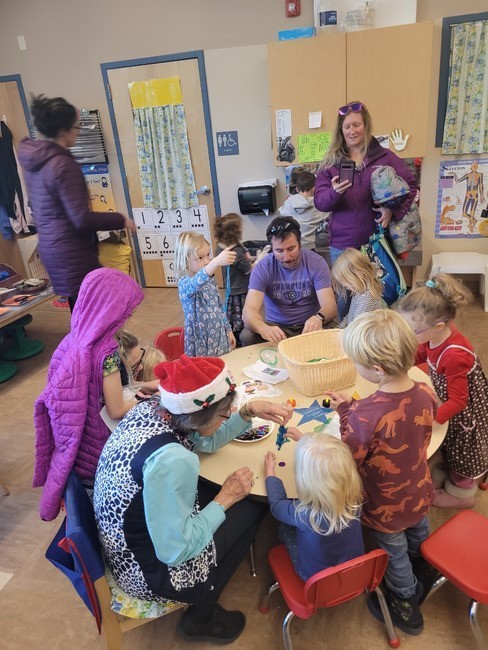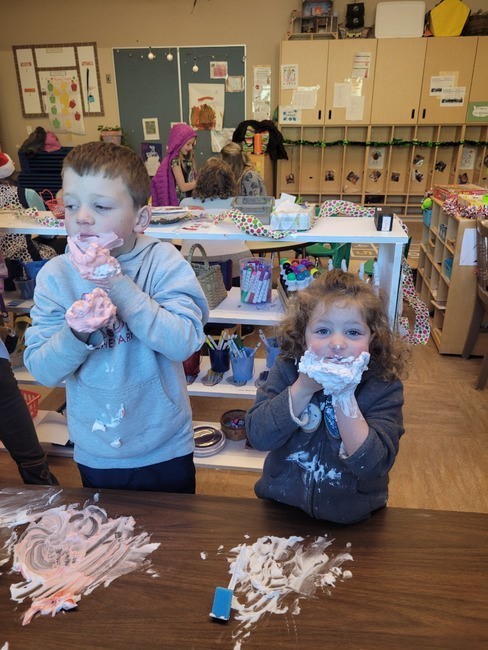 BVHS Student Council is still collecting donations for their annual Toys 4 Tikes gift drive! They have collected enough toys for the season, but continued monetary donations will help cover the expenses for this community outreach. Contact the Student Council sponsor, Mrs. Sarah Flowers, to donate. Thank you for supporting this important program! #toys4tikes #communitygiving #thankyou #studentcouncil #buenavistahighschool #bvproud #bvschoolsthepeak #buenavistacolorado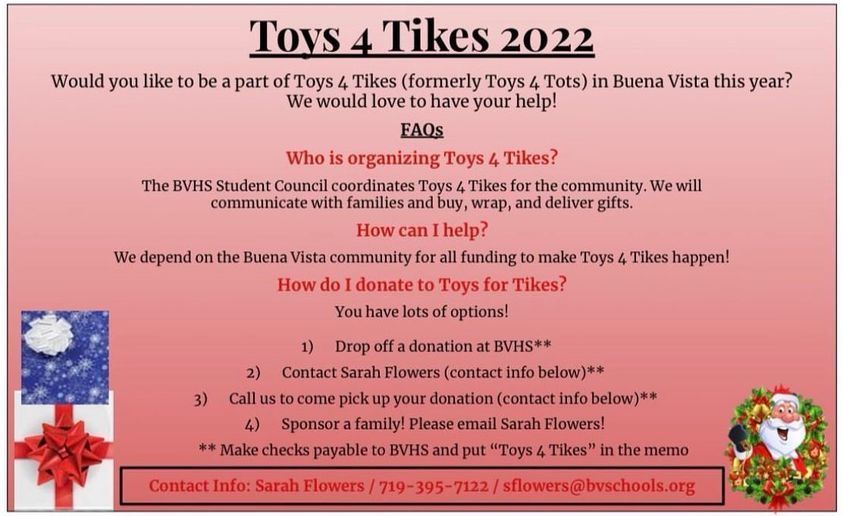 We are heading into our final week before Winter Break! It's a full week of activities and festivities at all the schools. Check out the "Events" tab on the district app, along with the athletics calendar, for more details about what's going on!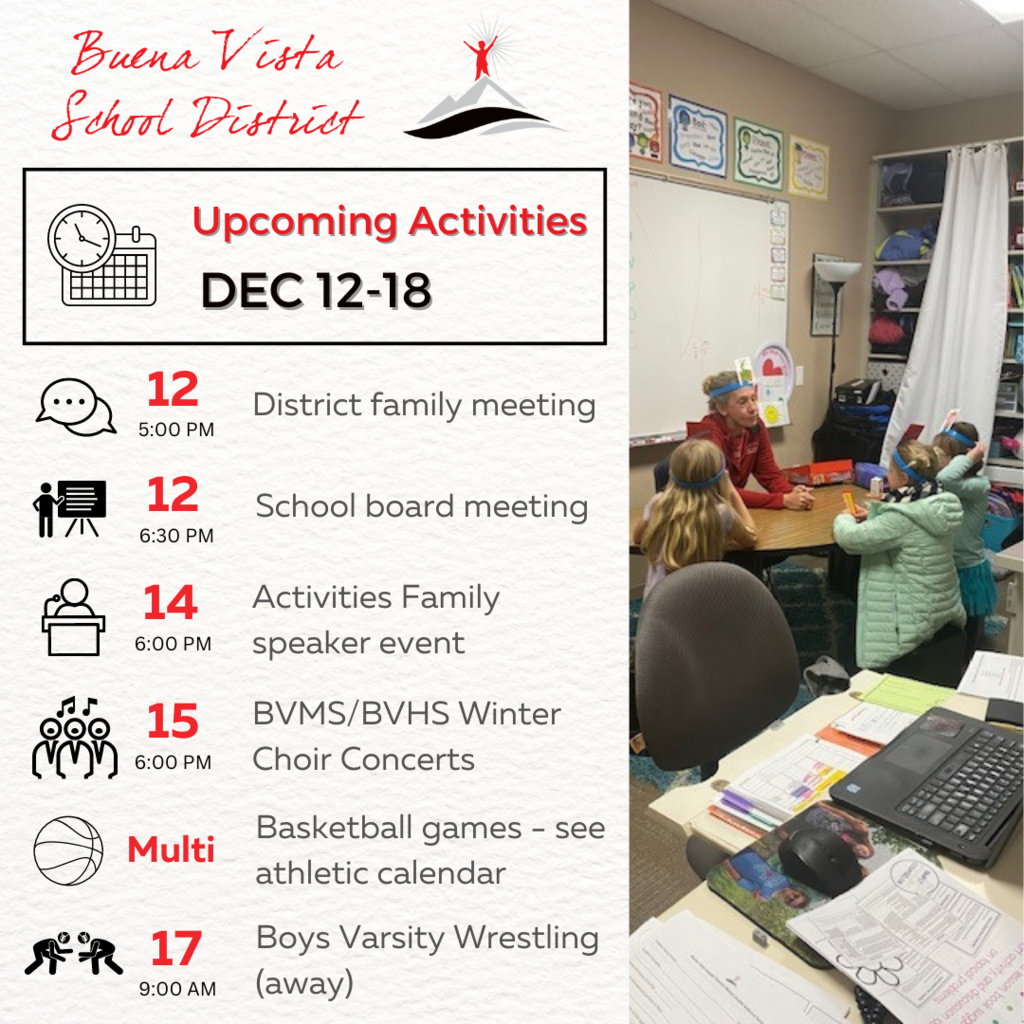 Last week, Mrs. Fausers kindergarten students visited the BVHS metals class, taught by Mrs. Perez. They created a plan like the high school students, learned safety tips, and watched demonstrations from the high school students. #curious #collaborative #BV7Cs #buenavistahighschool #averyparsonselementary #bvproud #bvschoolsthepeak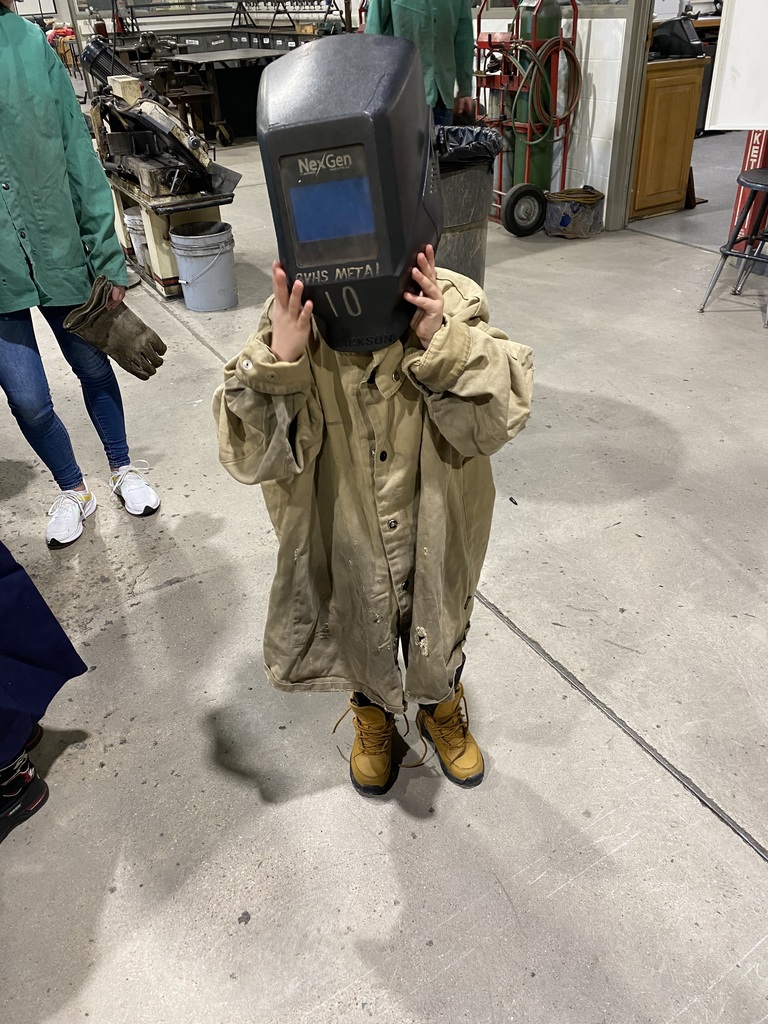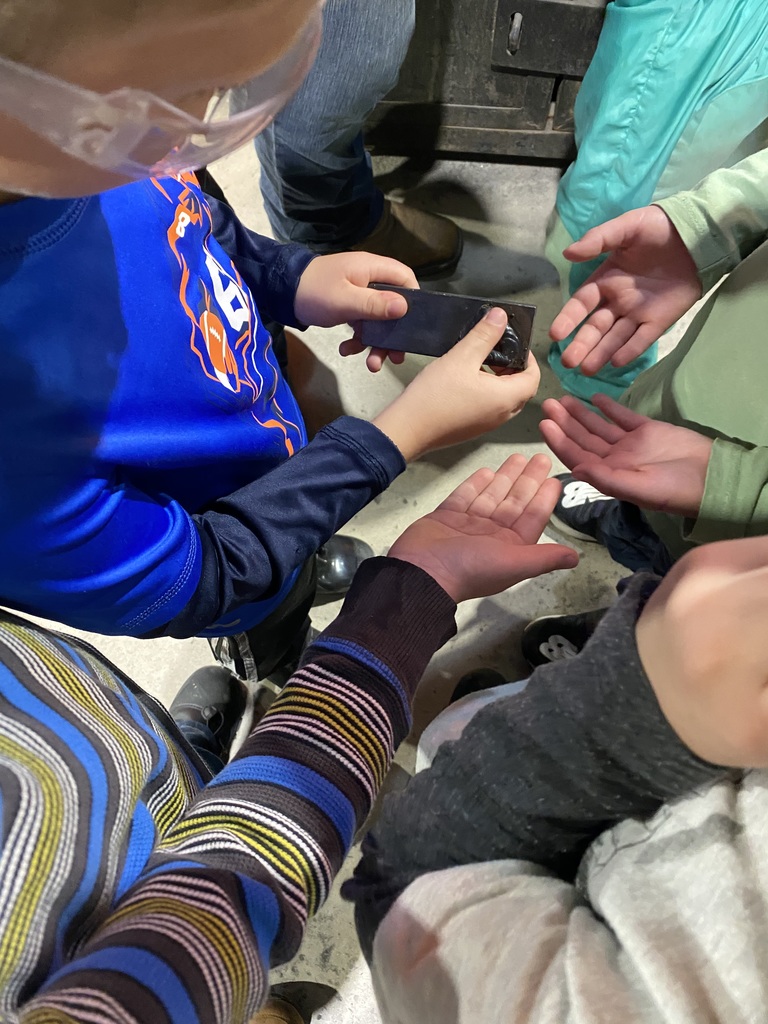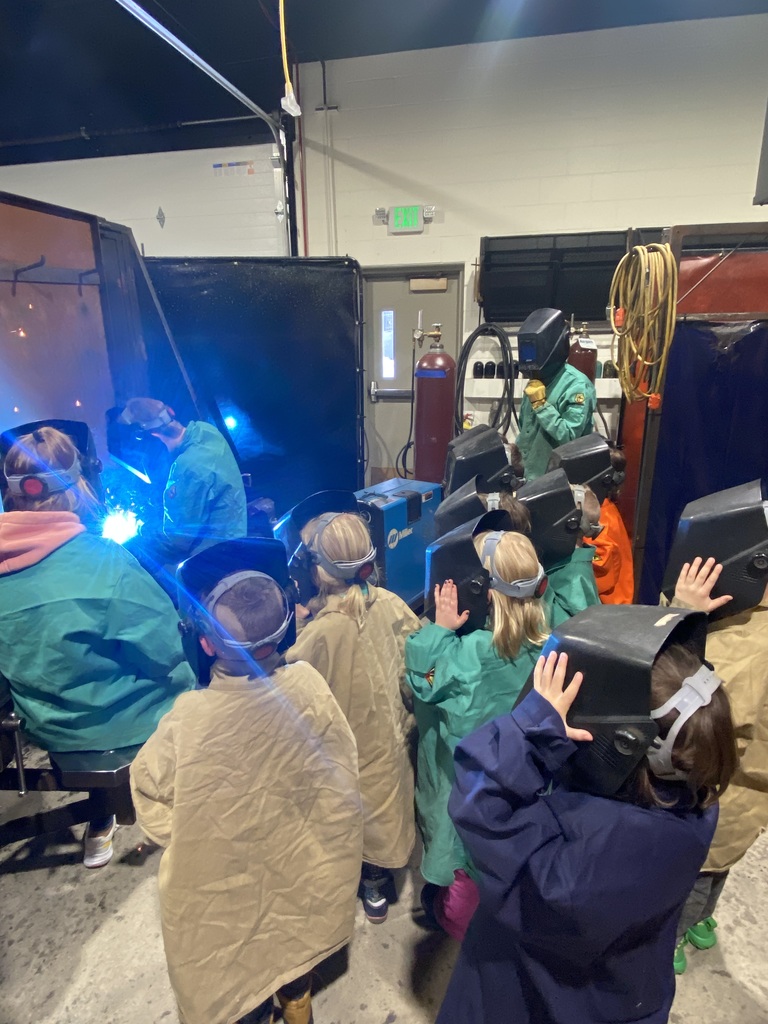 The Chaffee County High School staff help students pursue deeper understanding with their mentor groups. Each staff member is assigned to a group of students, and they check in weekly to track student progress, to set goals, and to support each other in being successful. #curious #BV7Cs #bvschoolsthepeak #chaffeecountyhighschool #alternativehighschool #bvproud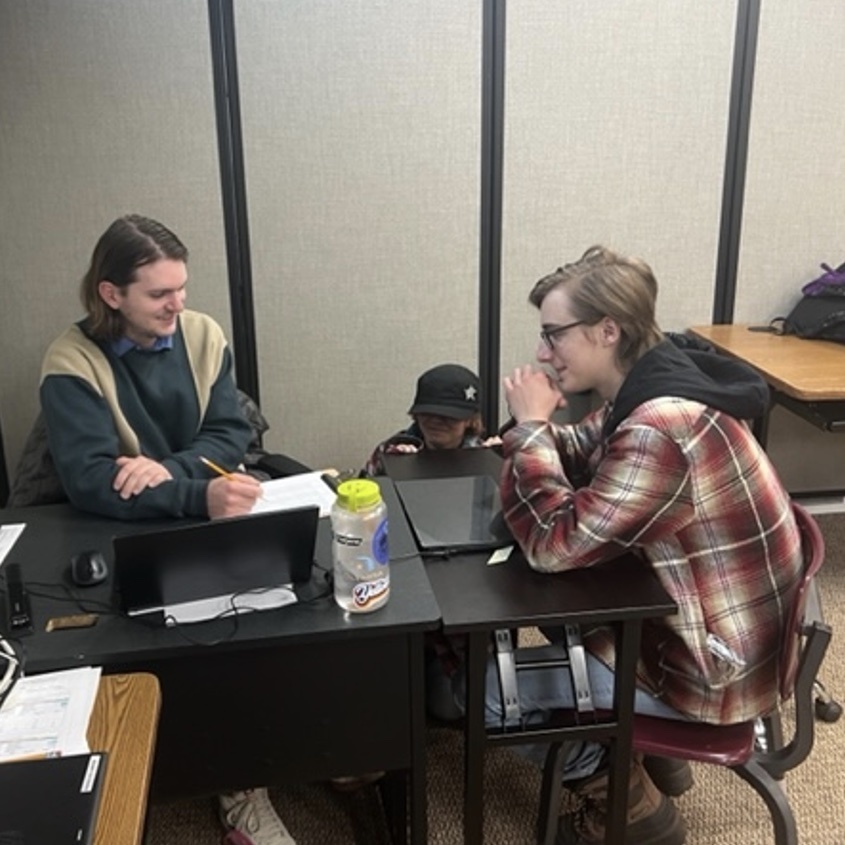 We've got a full week coming up! Check out the events tab for details about these activities.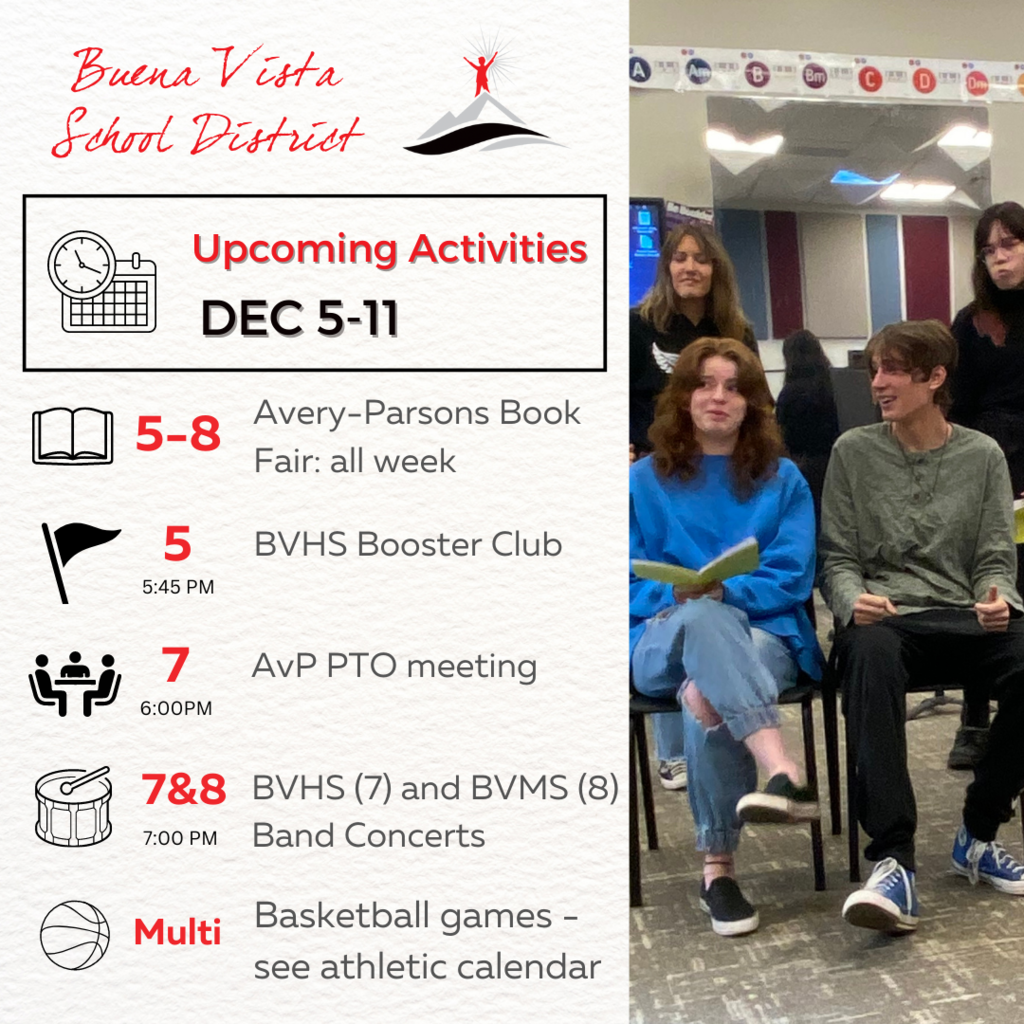 To encourage curiosity in Middle School students, the Learning Commons offers sessions once a week for them to come explore with provided crafts and toolkits. A volunteer works with groups of 4-5 to guide learning. Here are some students working with "Little Bits" (electronic circuits) and the working car they created. #makerspace #handsonlearning #playislearning #middleschool #librariansareawesome #curious #BV7Cs #bvschoolsthepeak #bvproud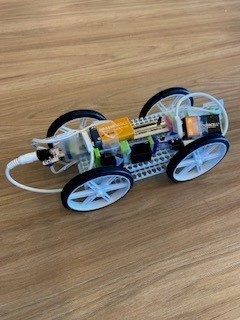 We are so proud of our BVHS and BVMS students who have been accepted into All State Choirs! This is the first year we have had a student accepted into the All State Jazz Choir. Congratulations Elliana! We have five singers represented in the All State Choir - the most we have ever had accepted in one year. 1,445 juniors and seniors from across Colorado auditioned for this choir, and about 300 were accepted. Congratulations, Liz, Elliana, Lillian, Chloe, and Lindsey! 10 singers received All State acceptance from BVMS, one of the highest numbers we have had in recent years. Auditions for this choir happen by region around the state. Our region spans Fairplay to New Mexico, and only 17 students total were accepted from this region. Congratulations, Brooklyn, Georgia, Bianca, Ashlynn, Aberlyn, Eva, Lexi, Sebastian, Cassie, and Dexter! And three cheers to Mr. Oharah for his ongoing support and guidance of these students! 👏👏 Stay tuned for information about upcoming All State Choir concerts: Jazz on Jan. 28, HS on Feb 11, MS on March 10. #coloradoallstatechoir #allstatechoir #bvproud #criticallycompetent #creative #buenavistahighschool #buenavistamiddleschool #bvschoolsthepeak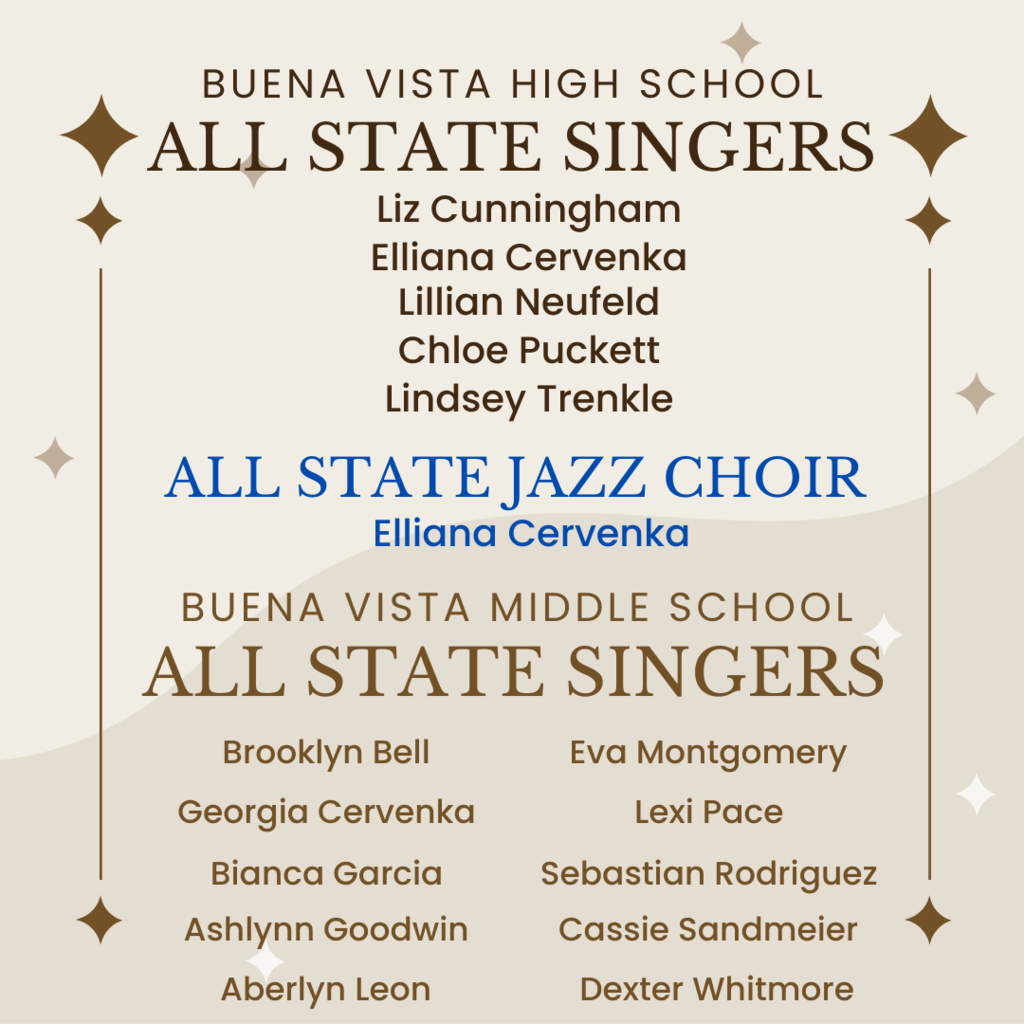 Happy December! Our "C" focus of the month is Curious, a quality that overlaps well with our district priority of Optimism and play. Watch our feed over the next month for glimpses of all the good curiosity and play happening in our schools! #curious #BV7Cs #bvproud #bvschoolsthepeak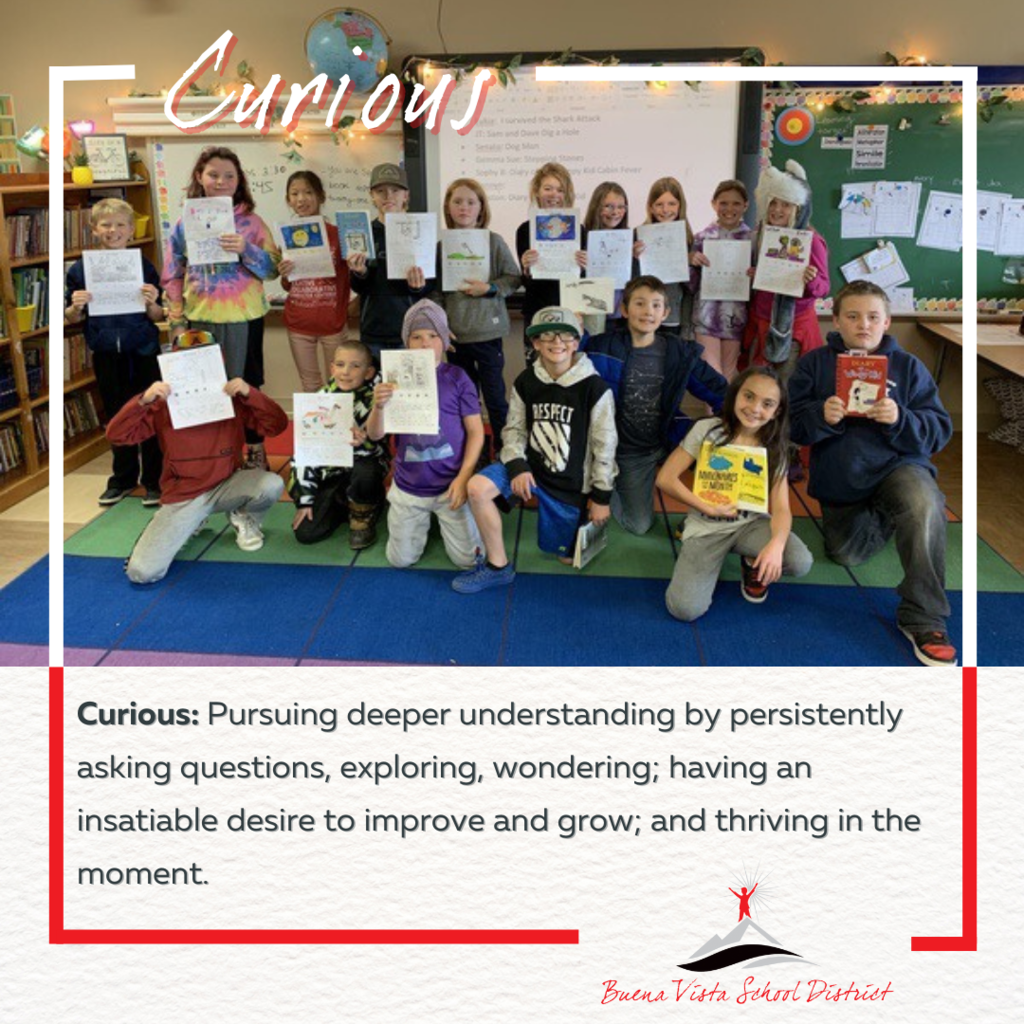 At the Grove, students in Willow Room collaborate to build a tower with blocks, then knock them down with tubes. They practice working together intentionally by using language such as, "how are we going to do this?" to reach an agreement on how tall the tower should be before it is knocked down. #collaborate #BV7Cs #bvproud #thegrovebv #preschool #intentionalplay #bvschoolsthepeak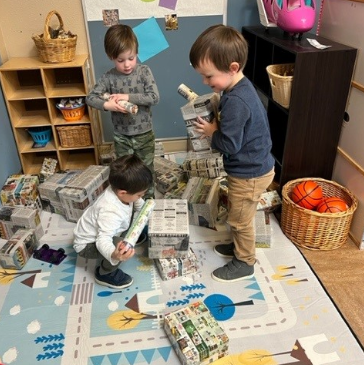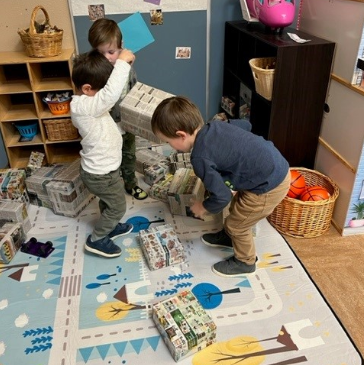 Collaboration in action: Library assistant Ms. Hogan shares, "I put this puzzle out one morning and all day there were groups of students, different ages and grades, working on it together in their free time. It was so fun to watch!" #BV7Cs #collaborative #bvproud #buenavistahighschool #bvschoolsthepeak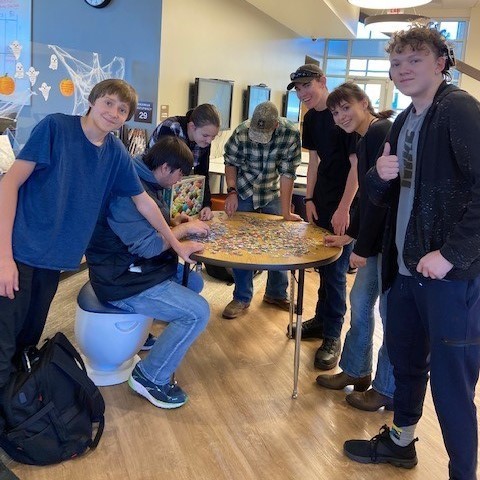 We have three power-packed weeks before the end of semester one! Let's make the most if it! The BV Monthly is here:
https://www.smore.com/ca0q2
. The next Family Meeting will be December 12, 5:00-6:00 pm and will be virtual. Mark your calendars.
Here's what's coming up in the district this week! Check out the events tab for more details about these activities.
During their Thanksgiving break, a group of BVHS juniors and seniors teamed up with Mr. and Mrs. Fristch, volunteering to help the town set up the annual community Christmas card displays along Route 24. We are grateful for their willingness to serve the community! #ittakesavillage #bvproud #bvschoolsthepeak #collaborative #BV7Cs